World of Wonders is the ninth episode of season two, and the eighteenth episode of the series. It was written and directed by David Leland.
Storyline
Edit
Plot synopsis
Edit
It's Easter and Alexander makes plans for a celebration to end his pious fast even as Della Rovere's assassin ascends to the position of the Pope's taster; Lucrezia's lover asks for her hand in marriage but her father dismisses him and his request; Juan's wild behavior threatens the life of Lucrezia's child, forcing Cesare to make a chilling decision about his brother.[1]
Appearances
Edit
Jeremy Irons as Rodrigo Borgia
François Arnaud as Cesare Borgia
Holliday Grainger as Lucrezia Borgia
Joanne Whalley as Vanozza Cattaneo
Lotte Verbeek as Giulia Farnese
David Oakes as Juan Borgia
Sean Harris as Micheletto Corella
Steven Berkoff as Girolamo Savonarola
Julian Bleach as Niccolo Machiavelli
Peter Sullivan as Cardinal Ascanio Sforza
Colm Feore as Giuliano Della Rovere
David Alpay as Calvino Pallavicini
Tom Austen as Raffaello Pallavicini
Jesse Bostick as Antonello
Vernon Dobtcheff as Cardinal Julius Versucci
Bosco Hogan as Cardinal Alessandro Piccolomini
Edina Lezsak as The Witch
Péter Horkay as The Cistercian
Simon Nader as The Dominican
Caitlin Joseph as Elina / The Dancing Girl
Alex Lanipekun as Mohammed
N/A as Giovanni Borgia

What did you think of World of Wonders?
Historical notes
Edit
In actuality Girolamo Savonarola was never taken to Rome for torture. Everything that happened to him after his arrest happened in Florence.[2]
Sneak peeks
Edit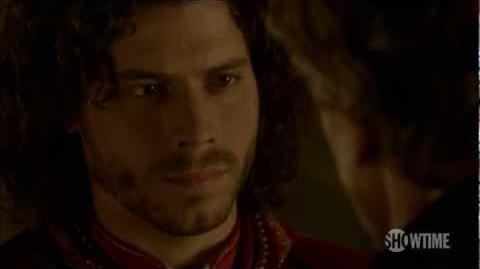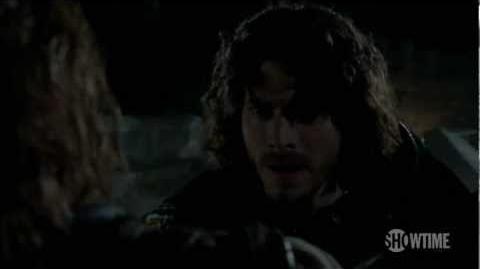 References
Edit
Community content is available under
CC-BY-SA
unless otherwise noted.