Season two


Information
Number of episodes
10
Run
April 8 - June 17, 2012
Home video release
DVD release
Region 1
September 4, 2012[1]
Region 2
November 5, 2012[2]
Region 4
October 17, 2012[3]
Blu-ray release
Region B
October 29, 2012[4]
Season chronology
Previous
Season one
Next
Season three
The second season was shot at Korda Studios, Budapest, Hungary, and premiered on April 8, 2012 on Showtime with the season finale airing June 17, 2012.
Pope Alexander VI solidifies his power and influence with the help of two loyal allies: Cesare secures the family fortunes and defends the papacy and Rome itself from its enemies, and Giulia Farnese helps Alexander achieve the good works that will ensure his legacy; Lucrezia strives to establish control over her own destiny; Juan drives a permanent wedge between the Borgia siblings that leads Cesare to commit the ultimate crime; Della Rovere schemes to bring down the Pope by any means necessary.[5]
Title
Director
Writer
Air date
2x01 The Borgia Bull
Neil Jordan
Neil Jordan
April 8, 2012
In the Season 2 premiere, Pope Alexander VI takes a new lover and throws a grand, pagan fete for the citizens of Rome when a cache of ancient artifacts is discovered; the rivalry between brothers Cesare and Juan spills into the streets; Lucrezia tends to her newborn child; now a pastoral priest once again, Della Rovere narrowly escapes an assassination attempt.[6]
2x02 Paolo
Neil Jordan
Neil Jordan
April 15, 2012
The stable boy who fathered Lucrezia's child travels to Rome to rendezvous with her but suffers an unfortunate fate at the hands of Juan; the Pope's lovers Giulia and Vittoria take him in disguise on a revelatory tour of Rome's indigent.[7]
2x03 The Beautiful Deception
Jon Amiel
Neil Jordan
April 22, 2012
Alexander VI refuses to allow a Catholic burial for Paolo, despite his doubts about the stable boy's suicide, causing Lucrezia to embark on a hunger strike that threatens the life of her infant son; the French army heads back to Rome, allied with Sforza; Della Rovere slips back into the city unnoticed to launch a plot against the Pope's life.[8]
2x04 Stray Dogs
Jon Amiel
Neil Jordan
April 29, 2012
Cesare recruits a band of mercenaries with the help of Micheletto to seek revenge on the retreating French troops for burning the nunnery where his beloved Ursula lived; the Pope forges more strategic alliances and enriches himself in the bargain; Lucrezia joins Giulia's quest to aid Rome's poor.[9]
2x05 The Choice
Kari Skogland
Neil Jordan
May 6, 2012
The Pope dispatches Cesare to the castle of Catherina Sforza to demand her allegiance, and Cesare deals with the cunning Sforzas decisively; Alexander disguises himself and travels to Florence to hear the fiery preacher Savonarola, not realizing that Della Rovere is trying to recruit the rebellious holy man to his cause.[10]
2x06 Day of Ashes
John Maybury
David Leland
May 13, 2012
Convinced that a destructive lightning strike on St. Peter's Basilica during a mass was a sign of God's disapproval, Alexander begins a Lenten fast; Cesare tries to prove his worth as a military commander with a raid to steal Medici gold; the Pope pressures the reluctant Lucrezia to enter another politically advantageous marriage.[11]
2x07 The Siege at Forli
Kari Skogland
David Leland
May 20, 2012
Impressed by Juan's triumphant return from Spain with General Don Hernando at his side, Alexander sends his son to lay siege to the castle of Catherina Sforza's castle, but a surprising turn of events reveals Juan's cowardice; Lucrezia purposely scuttles a scheme to marry her off to a rich Genovese merchant; Savonarola's forces conduct the infamous "Bonfire of the Vanities."[12]
2x08 Truth and Lies
John Maybury
David Leland
June 3, 2012
Juan returns to Rome trying to spin his combat injury as proof of his valor, but Cesare exposes his brother's ignoble behavior; Lucrezia takes a lover in her intended husband's younger brother; Della Rovere has recruited an angel-faced young friar as his suicide assassin, and the young man advances their agenda with a bold move against the Pope's food taster.
2x09 World of Wonders
David Leland
David Leland
June 10, 2012
It's Easter and Alexander makes plans for a celebration to end his pious fast even as Della Rovere's assassin ascends to the position of the Pope's taster; Lucrezia's lover asks for her hand in marriage but her father dismisses him and his request; Juan's wild behavior threatens the life of Lucrezia's child, forcing Cesare to make a chilling decision about his brother.[13]
2x10 The Confession
David Leland
Guy Bert
June 17, 2012
In the Season 2 finale, tragic news for the Borgia family is followed by a shocking revelation from Cesare; Lucrezia surprises herself by falling for a new suitor, Alfonso of Aragon, and accepts his proposal of marriage; Cesare tortures the rebel leader Savonarola but can't extract a confession, so he fakes one and burns the heretic; the assassin finally strikes with a poisoned chalice of wine.[14]
Appearances
Edit
Main cast
Edit
Jeremy Irons as Rodrigo Borgia (10 episodes)
François Arnaud as Cesare Borgia (10 episodes)
Holliday Grainger as Lucrezia Borgia (10 episodes)
Colm Feore as Giuliano Della Rovere (10 episodes)
Peter Sullivan as Ascanio Sforza (10 episodes)
Joanne Whalley as Vanozza Cattaneo (10 episodes)
Sean Harris as Micheletto Corella (10 episodes)
Lotte Verbeek as Giulia Farnese (9 episodes)
David Oakes as Juan Borgia (7 episodes)

Recurring cast
Edit
Vernon Dobtcheff as Cardinal Julius Versucci (9 episodes)
Bosco Hogan as Cardinal Alessandro Piccolomini (9 episodes)
Jesse Bostick as Antonello (6 episodes)

Recurring guest cast
Edit
Jemima West as Vittoria (4 episodes)
David Alpay as Calvino Pallavicini (4 episodes)
Tom Austen as Raffaello Pallavicini (4 episodes)
Michel Muller as King Charles VIII of France (3 episodes)
Gina McKee as Catherina Sforza (3 episodes)
Noah Silver as Benito Sforza (3 episodes)
Augustus Prew as Alfonso of Naples (2 episodes)
Melia Kreiling as Bianca (2 episodes)
Ivan Kaye as Ludovico Sforza (2 episodes)
John Arthur as Brother Bernardino (2 episodes)
Robert Cavanah as Hernando De Caballos (2 episodes)
N/A as Giovanni Borgia (7 episodes)

Which season two episode is your favorite?
Behind the scenes
Edit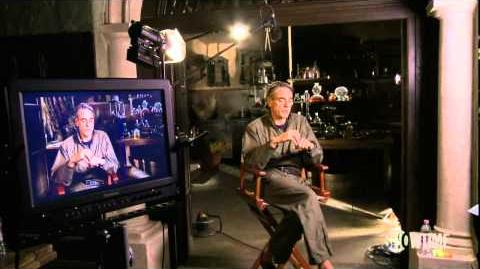 References
Edit
Community content is available under
CC-BY-SA
unless otherwise noted.